Inertia offers customizable project notification settings to make sure you receive all the information you need, and nothing you don't. Read on to learn how to update your contact information, your default project, and project notification settings.
1. In the upper left, select My Account under your user ID.

2. Enter or update your contact information if needed (A). If you are working in multiple Inertia projects, you can select your Default Project (B) - this is the project you will be automatically directed to each time you log into Inertia. Select Save.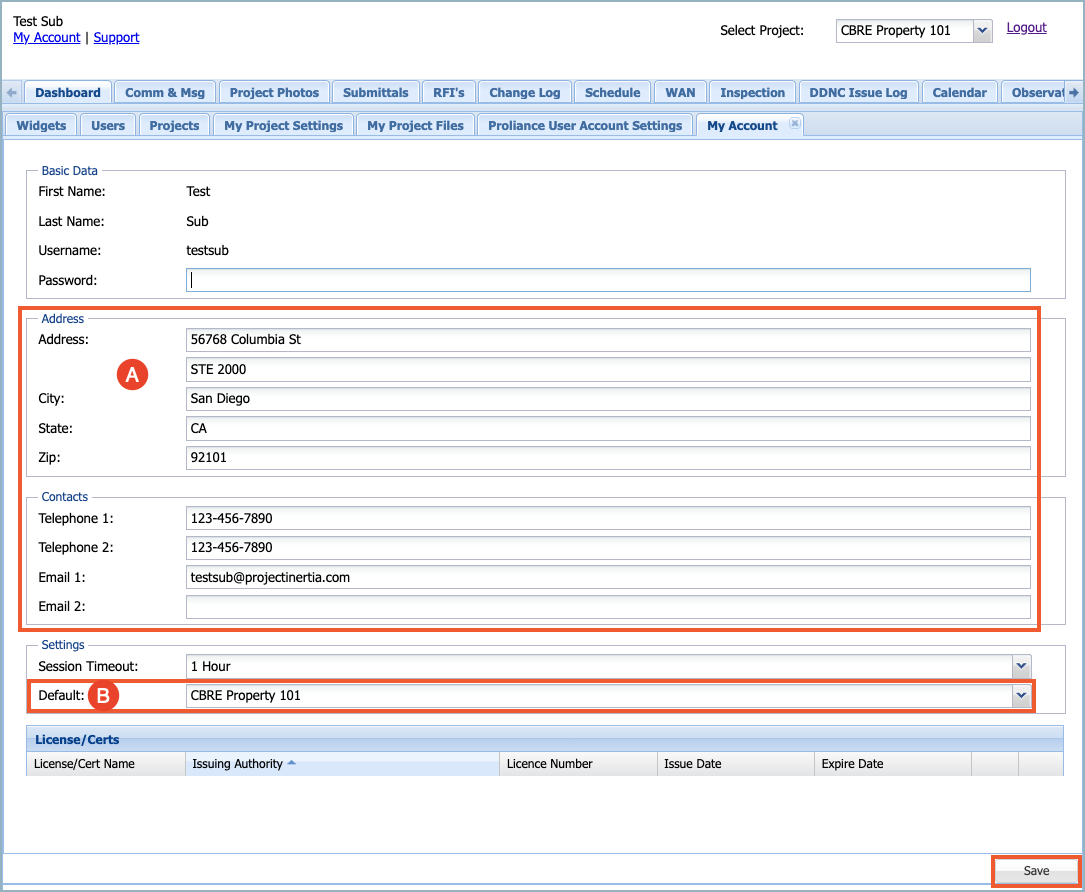 3. Open My Project Settings.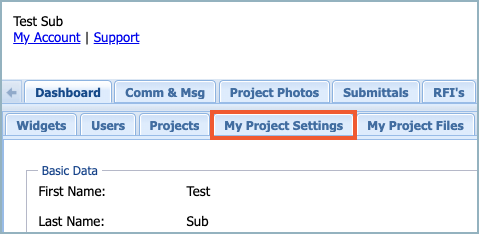 4. Select the companies you would like to receive notifications for (C). You can select your own company, multiple companies, or all.
5. From the list of Notification Settings, select the notifications you would like to receive via email.
Off - No notifications will be sent.
Live - Notifications will happen in real time, you will receive an email immediately following one of the selected actions.
Hourly - Notifications will be sent hourly only.
Daily - Notifications will only be sent once per day, typically overnight.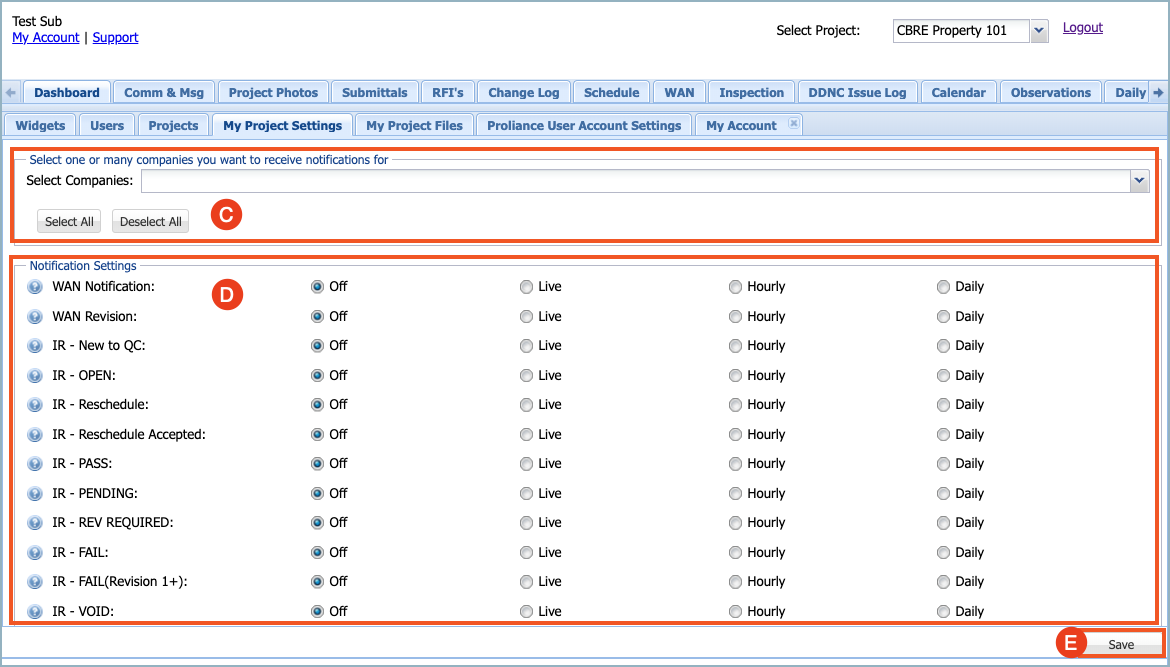 5. When you have finished making your selections, be sure to select Save (E) in the bottom right.