Jump to:
What are Inspection Request (IR) types?
Inertia uses over 1500 predefined Inspection Request types to help categorize and differentiate each inspection. These codes are a foundational element in Inertia, which allow for interactive map tracking, easy progress tracking, reporting by trade, and more. Each Common IR type uses a 4 digit code, where the 2 digit prefix indicates the specific trade. In the example below, the prefix 22 is for Plumbing, and IR type 2201 is used for "Plumbing - Support: Gravity". The Inertia Team can also help you create Custom IR types if needed for your project.
Sample Common IR Matrix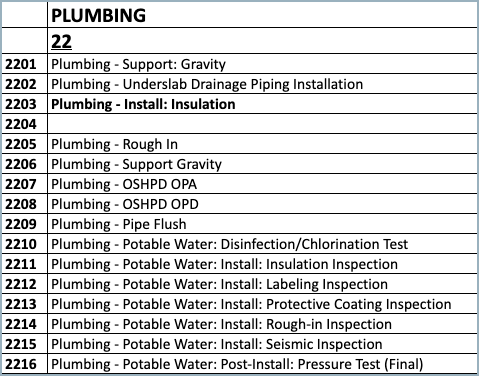 Why should I select IR types for my project?
By selecting the relevant Common IRs at the beginning of your project, you'll set your team up for long term success. Given that Inertia offers more than 1500 unique Common IR types, it could be challenging to locate the correct IR type each time you create a new inspection request. By selecting your project IR types, you narrow the list of IR types shown when creating a new inspection request. This also helps ensure your team is selecting the correct type each time.
Selecting a Common IR type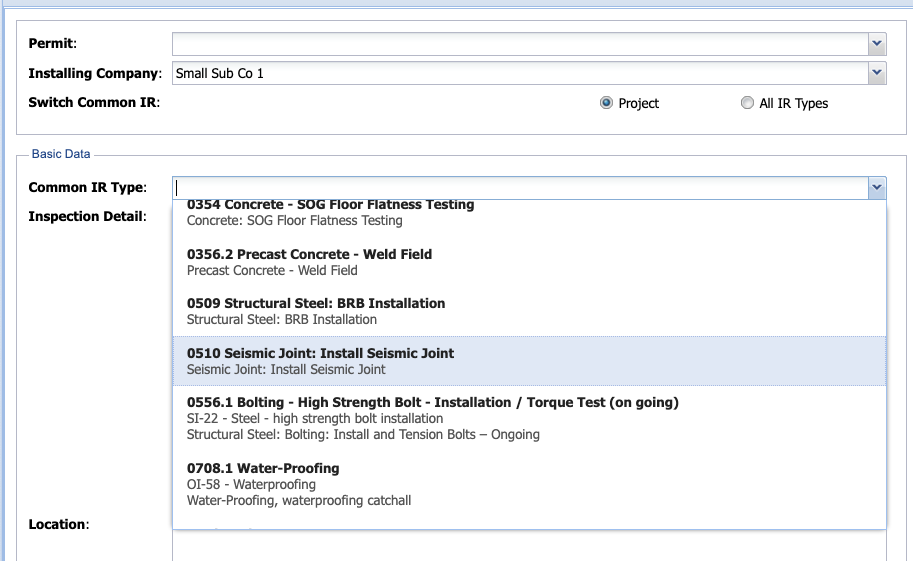 Selecting Common IR Types Video
Select Common IR Types for your project
1. Select the Inspection (A) tool, IR Setup (B), IR Admin (C), then All IRs (D).

2. Using the search function (E), locate and select the Common IR types relevant to your project (F).

3. Select Save to Project (G).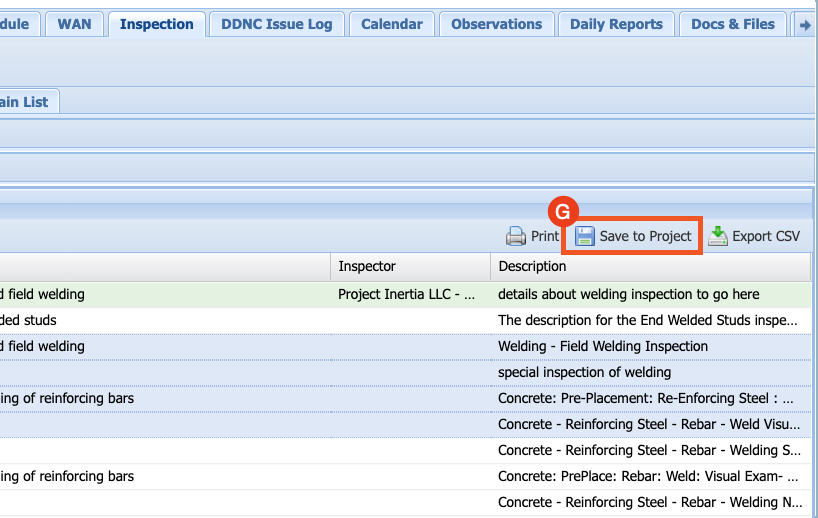 Now, when creating a new Inspection Request, you can select Project (H) to display only the Common IR types which are relevant to this project (I).