What is a WAN?
WAN stands for "Work activity notice". This tool is used by the contractor and sub-contractor to notify the inspection team of upcoming work actives so that the inspection team can schedule and coordinate inspections accordingly.
Create a WAN
1. Navigate to the WAN tool, and select WAN List.
2. Select Add.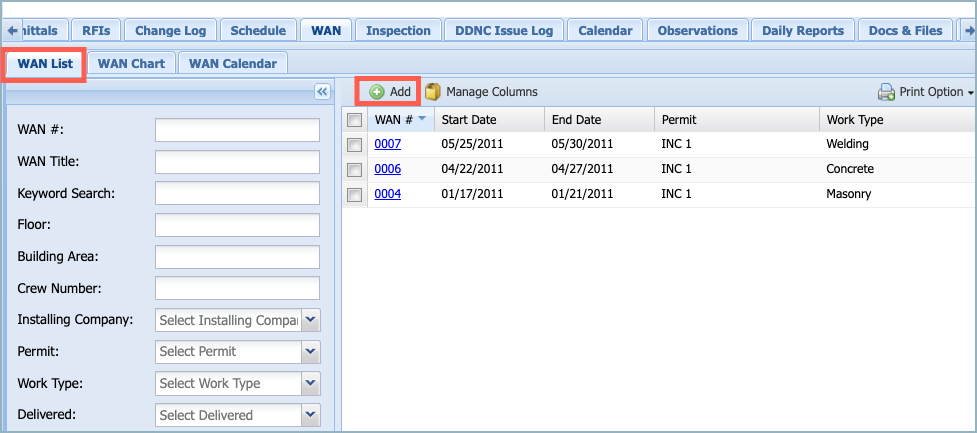 3. Enter the information for your WAN. If you need to attach an IR (A), RFI (B), or Submittals (C), add this information to the appropriate field. If needed, you can also link these after the WAN is created. Be sure to select Save in the upper right.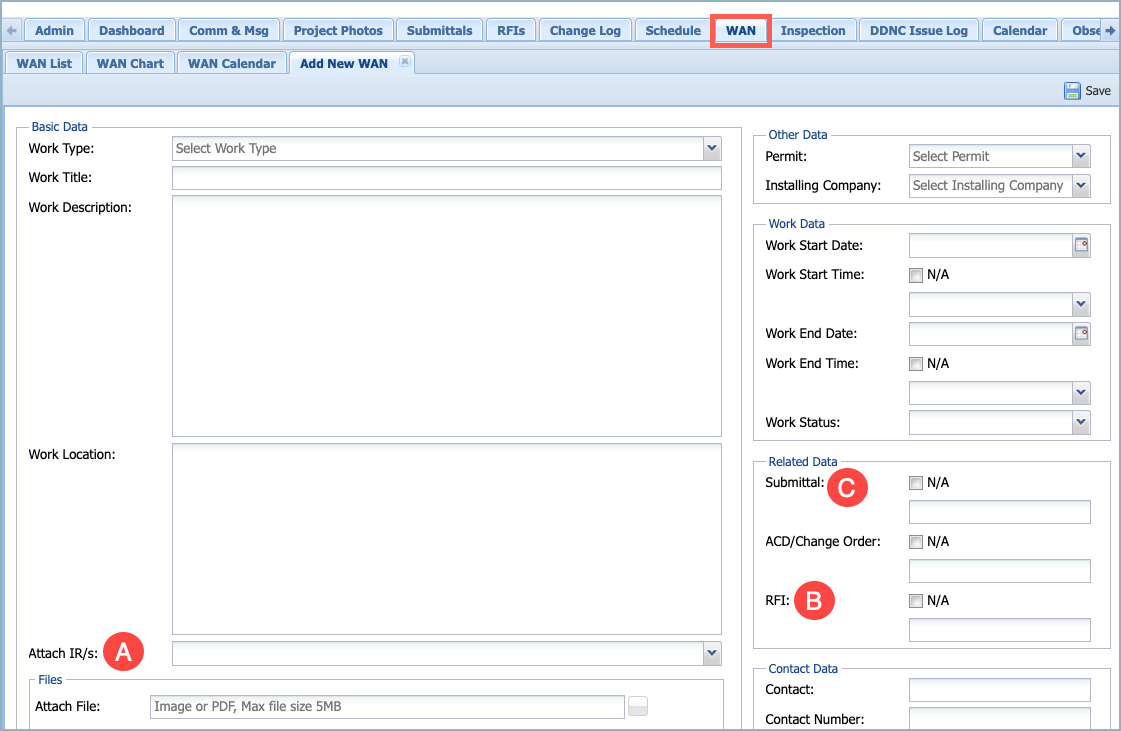 You're done! Now, you can locate and view WANs using the main Inertia Calendar, and the WAN Calendar.