The Calendar tool offers a birds eye view of activity on your project. View WAN notices (Work Area Notification), Inspections, RFIs and Submittals- all in one central location.
Inspections which are presently in a FAILED status will be highlighted in red. Inspections which have PASSED will be displayed in green. See the Color Key below for more information. Click on a calendar entry for more information about that event.
Using the dropdown menus across the top of the calendar, you can filter by Submittal Date Type, Company, and Event Type.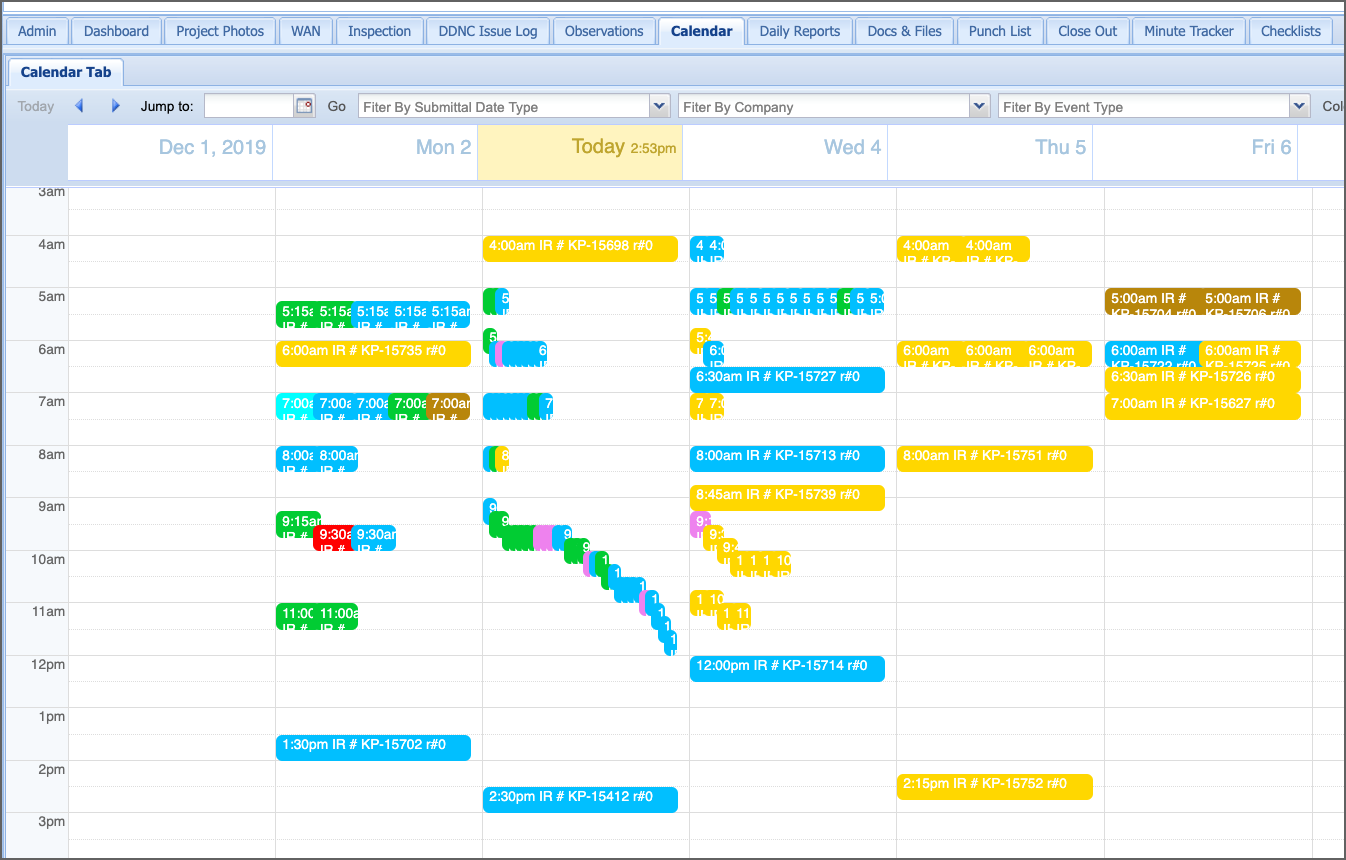 Color Key