For projects that are using a modified workflow in the Punch List tool, you may have a need to remove locations from an existing punch list record.
Want to learn how to create punch list items? Read more here: Create new Punch List items (Web)
Begin with an existing multi-location punch list record:
1. Select Punch List from the main toolbar.
2. Locate and open the the record you would like to change.
3. Scroll to the map and select the selection tool.

(3)
4. Select (4) the locations you would like to move to a new record. You can also select the checkboxes in the righthand locations panel.
5. Select Remove Locations. (5)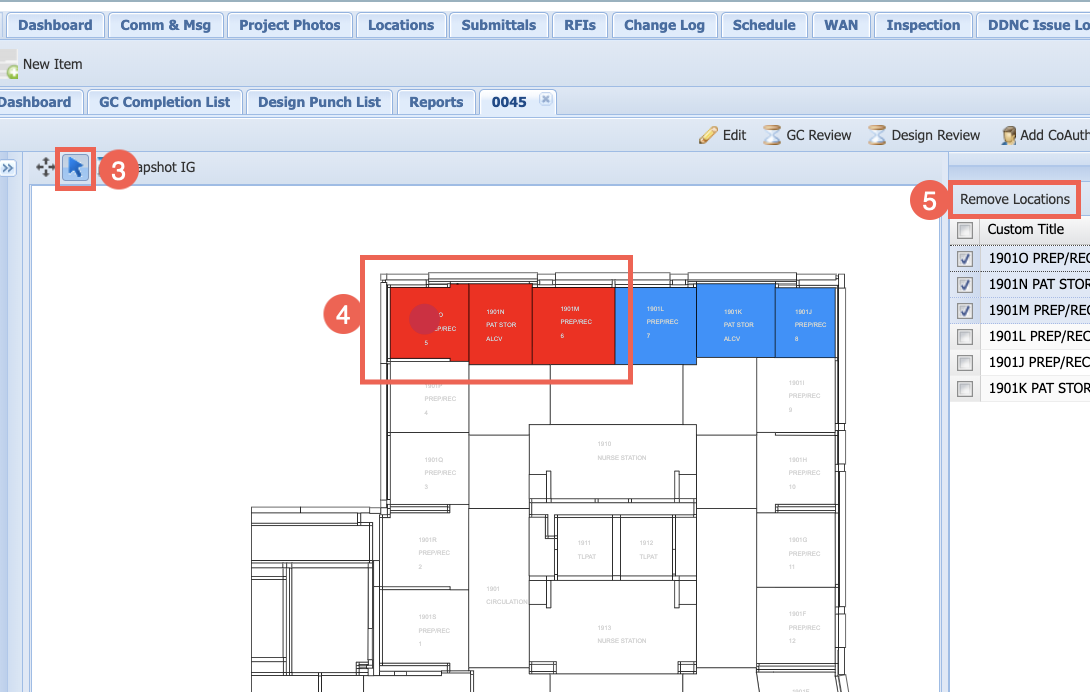 6. Select Save. (6) Once the record is saved, you may close this window. (7)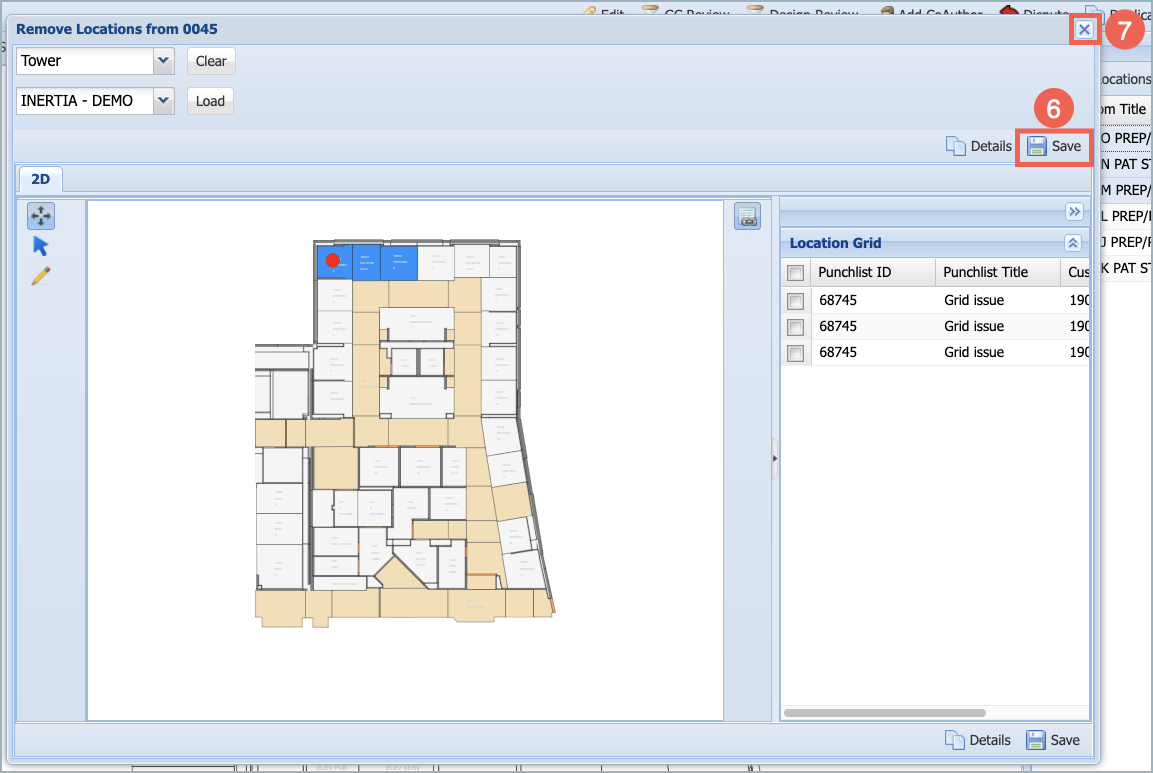 The locations you selected in Step 4 will be moved to a new Punch List record. The new record ID can be found in the Create/Edit history panel of the record.