What is an inquiry?
An inquiry is a less formal version of an RFI. Inquiries can be resolved and closed through the inquiry workflow, or be escalated to an official RFI. Some projects may require that Subcontractors only file inquiries, which can be escalated to an official RFI by the GC. To learn more about the RFI creation process, check out this article: Create RFIs or Inquiries as a GC
Create an Inquiry
1. In the left navigation menu, select RFI, then Create RFI. If you are a Subcontractor, this will take you to the Inquiry creation form.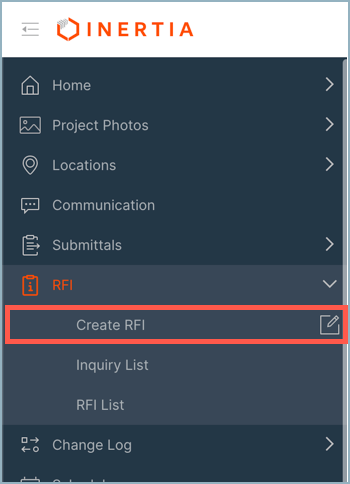 2. Enter the information for your inquiry. Non-required fields will be marked as "Optional", and the required fields can vary by project.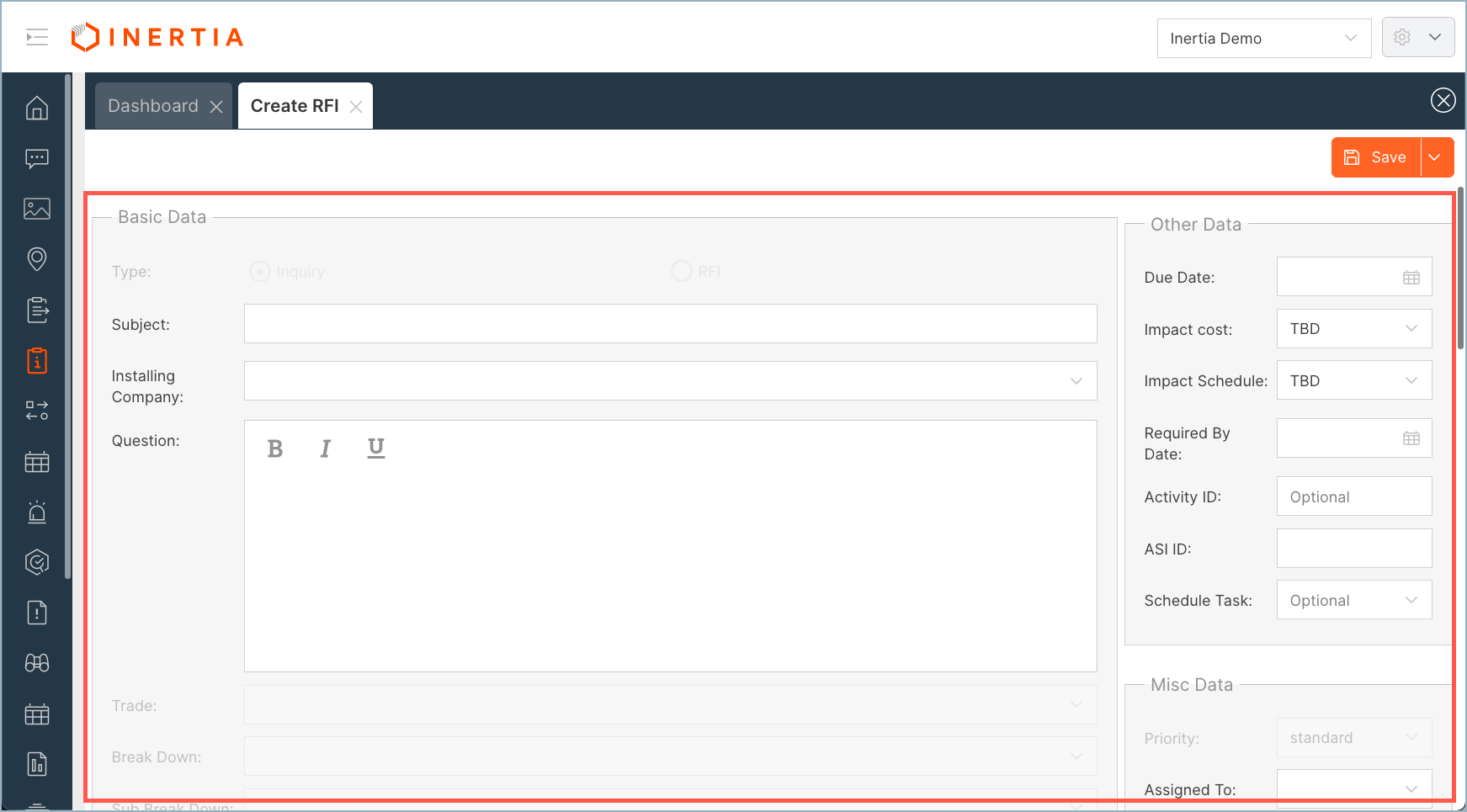 3. To upload file attachments to your inquiry, select Upload Files to select files from your computer. You can also drag and drop files directly in the upload box.
4. To select a map location for your inquiry, scroll to the bottom of the inquiry form. Select the floor plan from the folder tree (A). Use the Navigation tool (B) to move around the map, and use the Selection tool (C) to select areas or elements.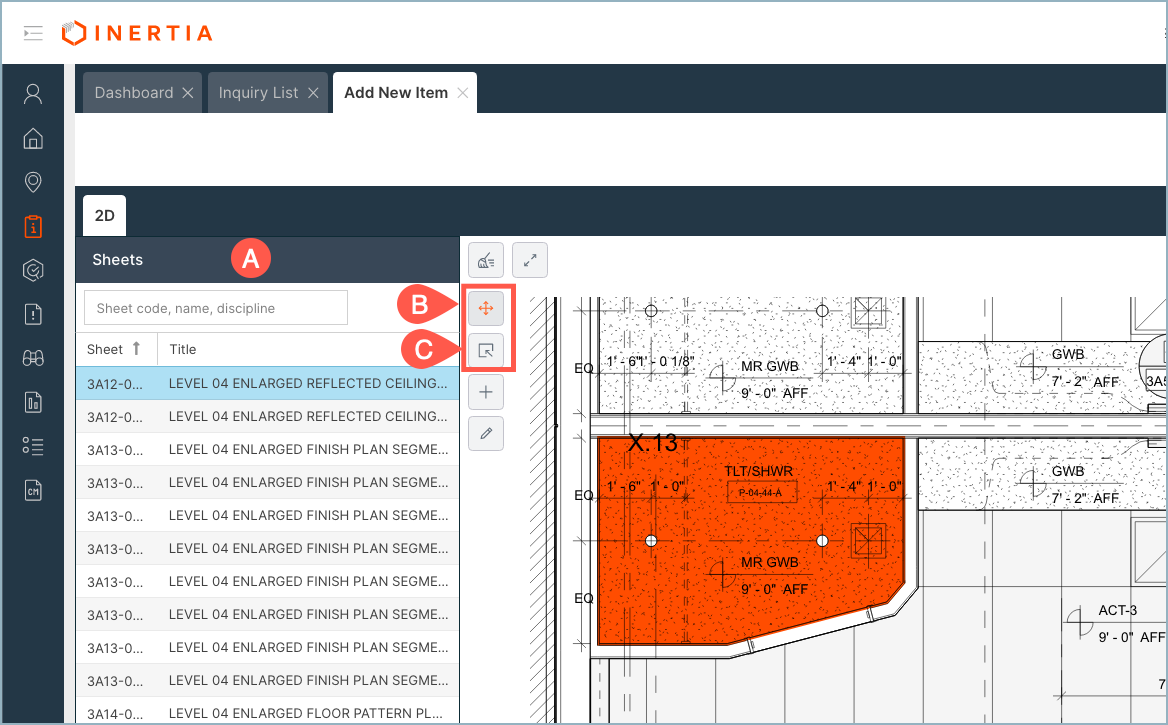 5. Once you have entered all the information for your inquiry, select Save in the upper right.
This will create a new entry in the Inquiry List. If your inquiry is escalated to an RFI, it will be assigned an RFI ID. You can locate the RFI in the RFI List.