Prerequisites: Inertia V3 or iPadOS v1.0.39 and above, Room Readiness Status List
Visual Status Tracking (entity status) allows users to know exactly how the project is progressing at every stage of the build. With just a few clicks, you can see the status of objects or activities, on our Intelligent Construction Drawings with corresponding colors.
For projects using Inertia V3 or the iPadOS app, we have several prebuilt location status types, such as Room Readiness (shown below). If you'd like to configure a custom location status list, please contact support at help@inertiasystems.com.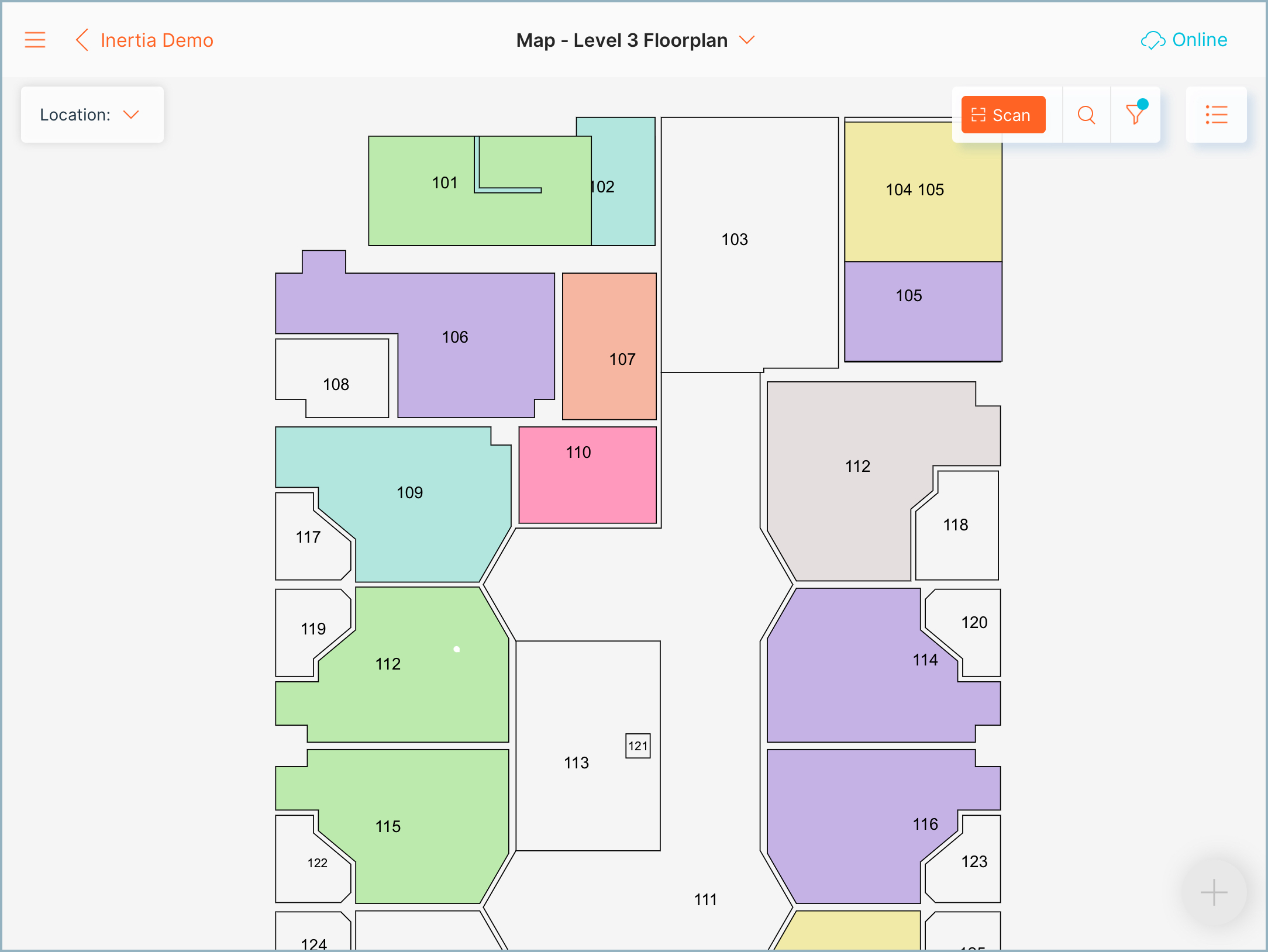 Room Readiness Color Key