When you use a browser, like Chrome, it saves some information from websites in its cache and cookies. Clearing them fixes certain problems, like loading or formatting issues on websites.
What happens after you clear this info
After you clear cache and cookies:
Some settings on sites get deleted. For example, if you were signed in, you'll need to sign in again.
Some sites can seem temporarily slower because content, like images, needs to load again.
Chrome
(Recommended Browser)
1. On your computer, open Chrome.
2. At the top right, click More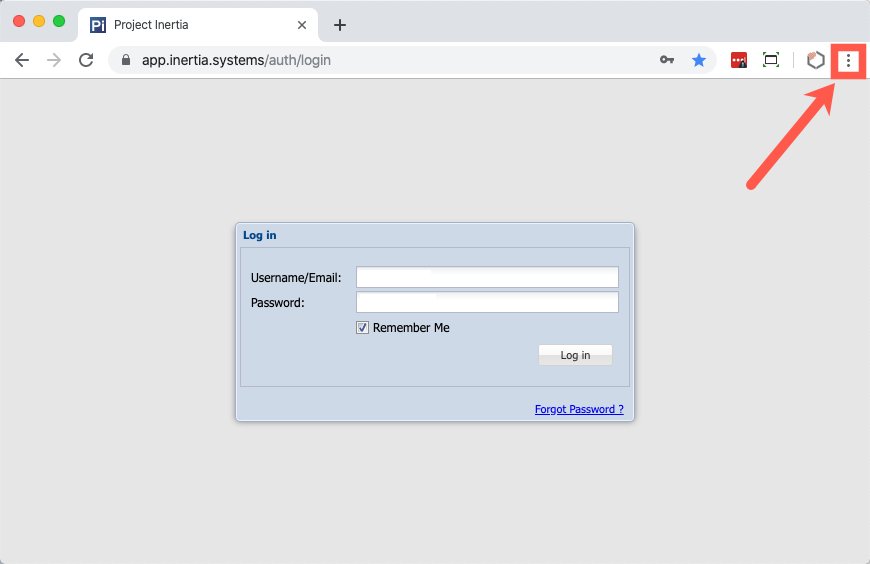 ]
3. Click More tools and then Clear browsing data.
4. At the top, choose a time range. To delete everything, select All time.
5. Next to "Cookies and other site data" and "Cached images and files," check the boxes.
6. Click Clear data.
You're done!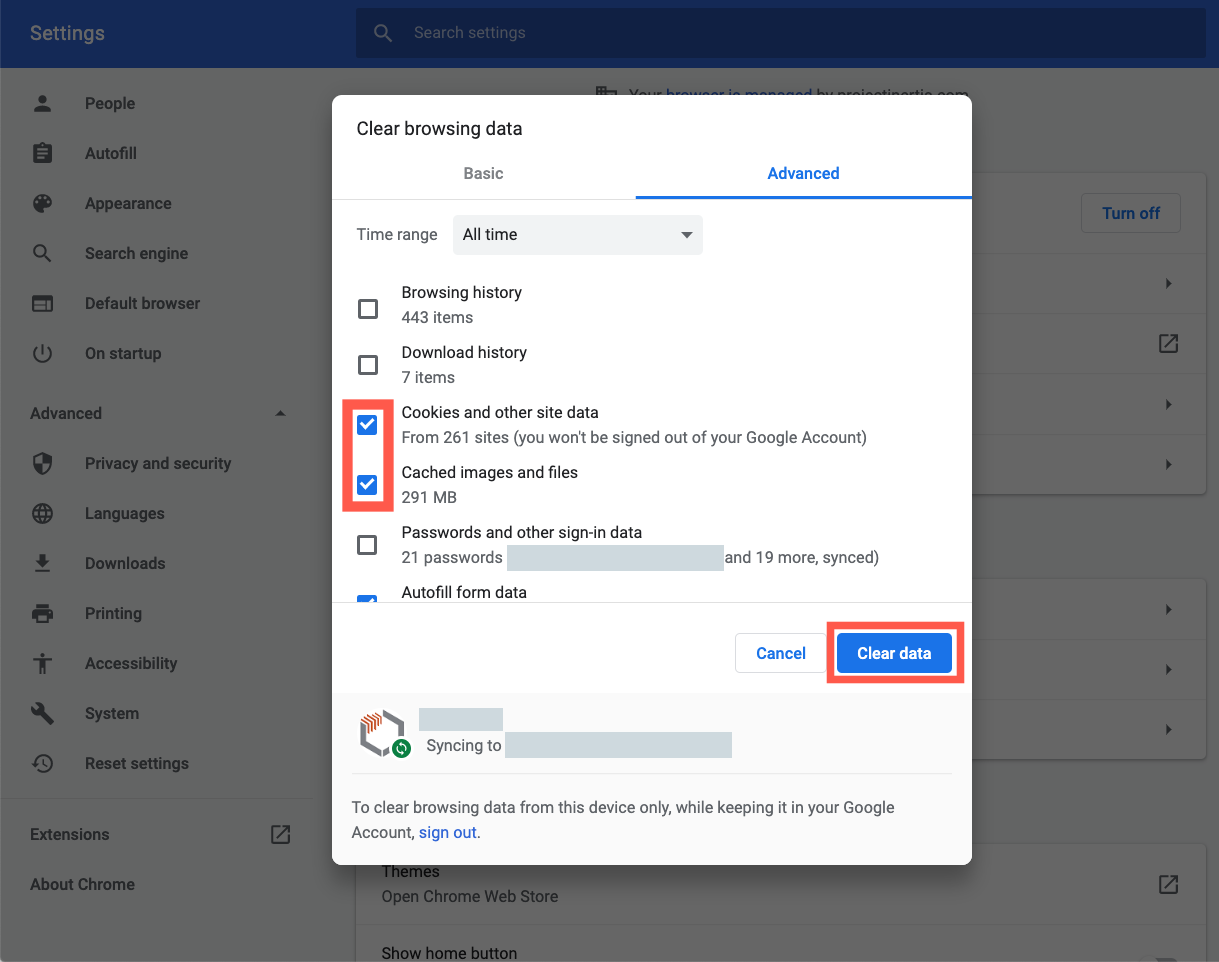 Edge
1. Select the Hub icon (three horizontal lines at top bar in front of a star), click the History menu option, and then click Clear history. (Note: You can also access this menu by holding Ctrl + Shift + Delete. By using this shortcut you may skip down to step 3.)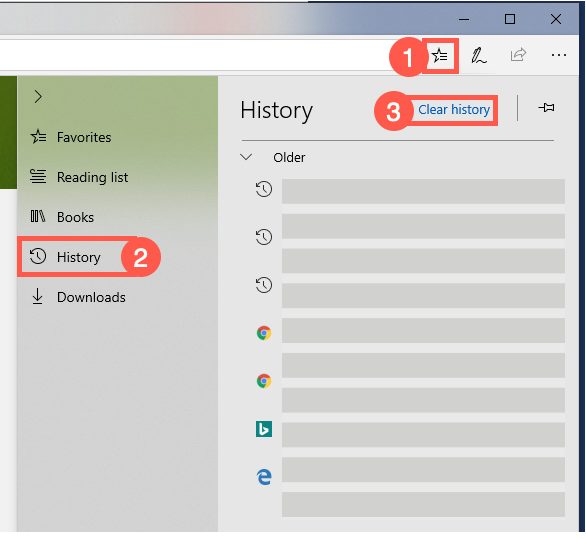 2. Select "Cookies and saved website data" and "Cached data and files". After the two are marked click Clear.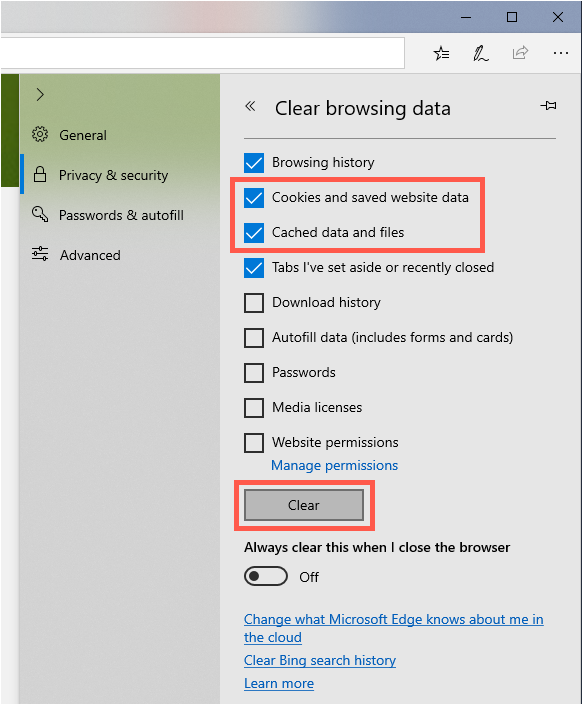 Safari
1. Click Safari in the upper left hand side of your screen. In the menu that appears, click Preferences.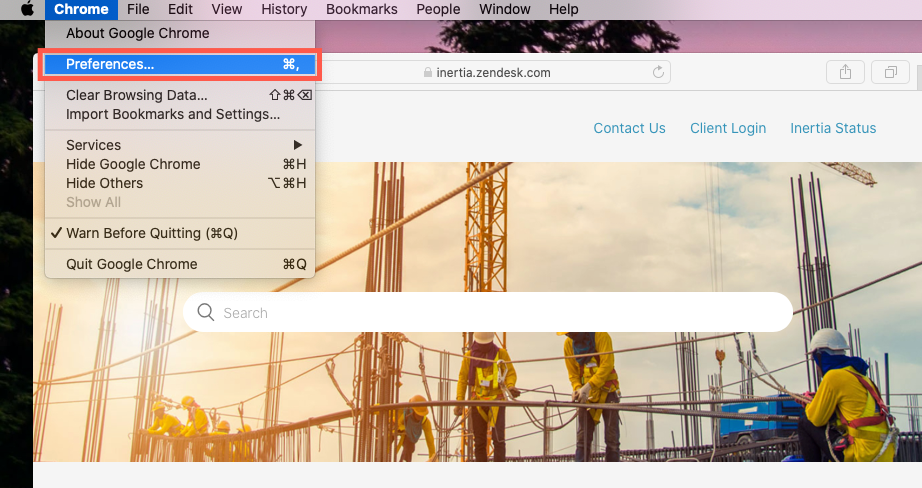 2. In the window that appears, click the Privacy tab. Click Manage Website Data.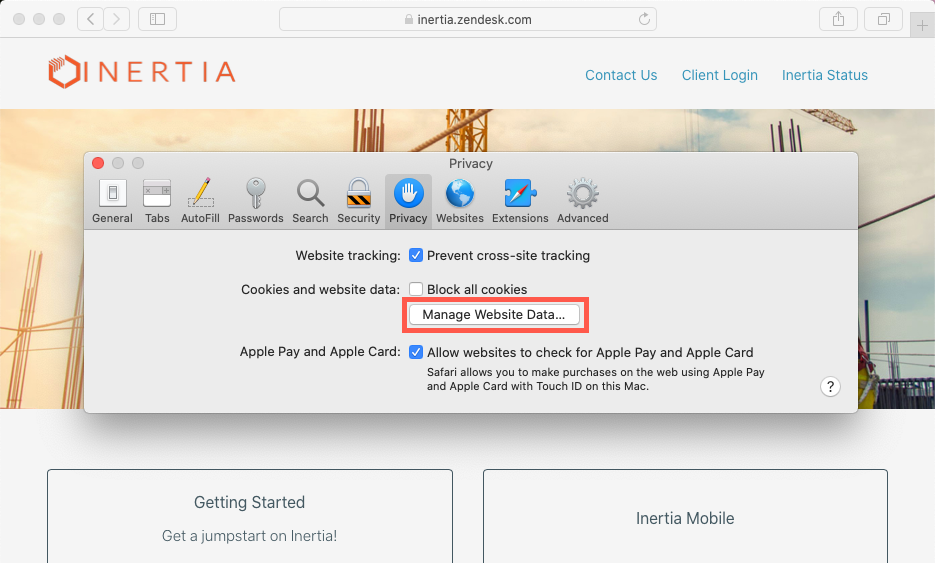 3. At this step, you can select Remove All, or search for "inertia" to locate records for the Inertia website. If you search for Inertia records, you can select Remove.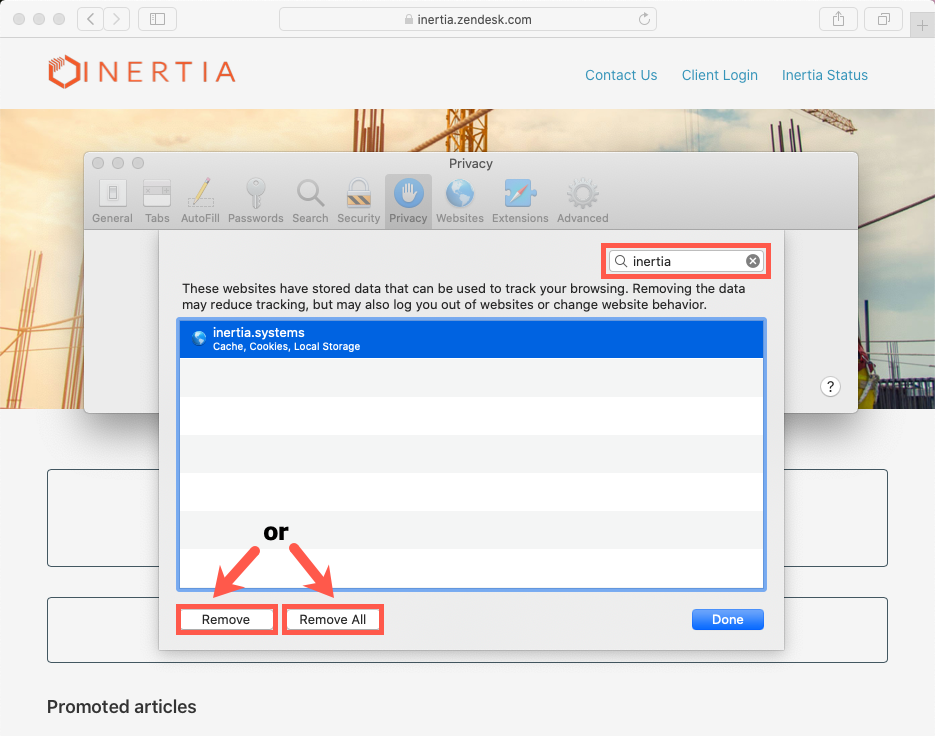 4. Click Done.
Firefox
1. Click the menu button
and choose Preferences.
2. Select the Privacy & Security panel and go to the Cookies and Site Data section.
3. Click the Clear Data button. The Clear Data dialog will appear.

4. Cookies and Site Data (to remove login status and site preferences) and Cached Web Content (to remove stored images, scripts and other cached content) should both be check marked.
5. Click Clear.
Safari - iPad and iPhone
These steps are applicable to both iPhone and iPad devices
1. Open Settings and select Safari.
2. Scroll to the bottom of the Safari settings, and select Advanced.
3. Select Website Data.
4. Search for "inertia" if you'd like to remove only the data for the Inertia app. (Selecting "Remove All Website Data" will delete your full browser history for all sites.)
5. Swipe left, and select Delete.