Quick menu:
Getting Started
Required User Permissions:

To fully enable the Inertia app, the installing user must have 'Admin' permission on the company's Admin tool.
To open the Inertia app in a Procore project, "Subcontractor" permission or higher in the Inertia app

Requirements:

Active Inertia subscription

Please Note:


Your BIM model(s) will be available for use in the Inertia app when they have completed processing.
Installation Steps
1. From your Procore account, navigate to the Procore Marketplace.
2. Search for the Inertia app, or click here: Inertia App.
3. In the upper right corner, select the orange Install App button.

4. Select Install to confirm.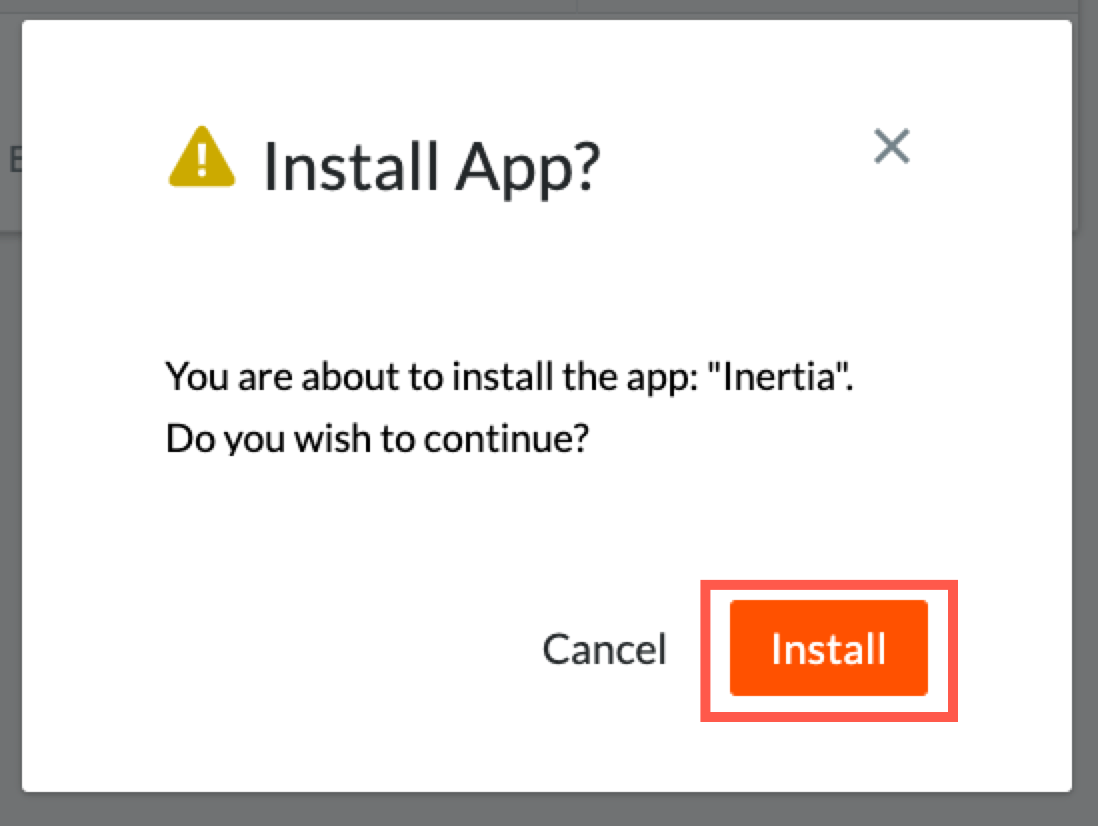 5. You will receive a confirmation message stating the installation was successful.

6. On the App Management page, locate the Inertia app and select View.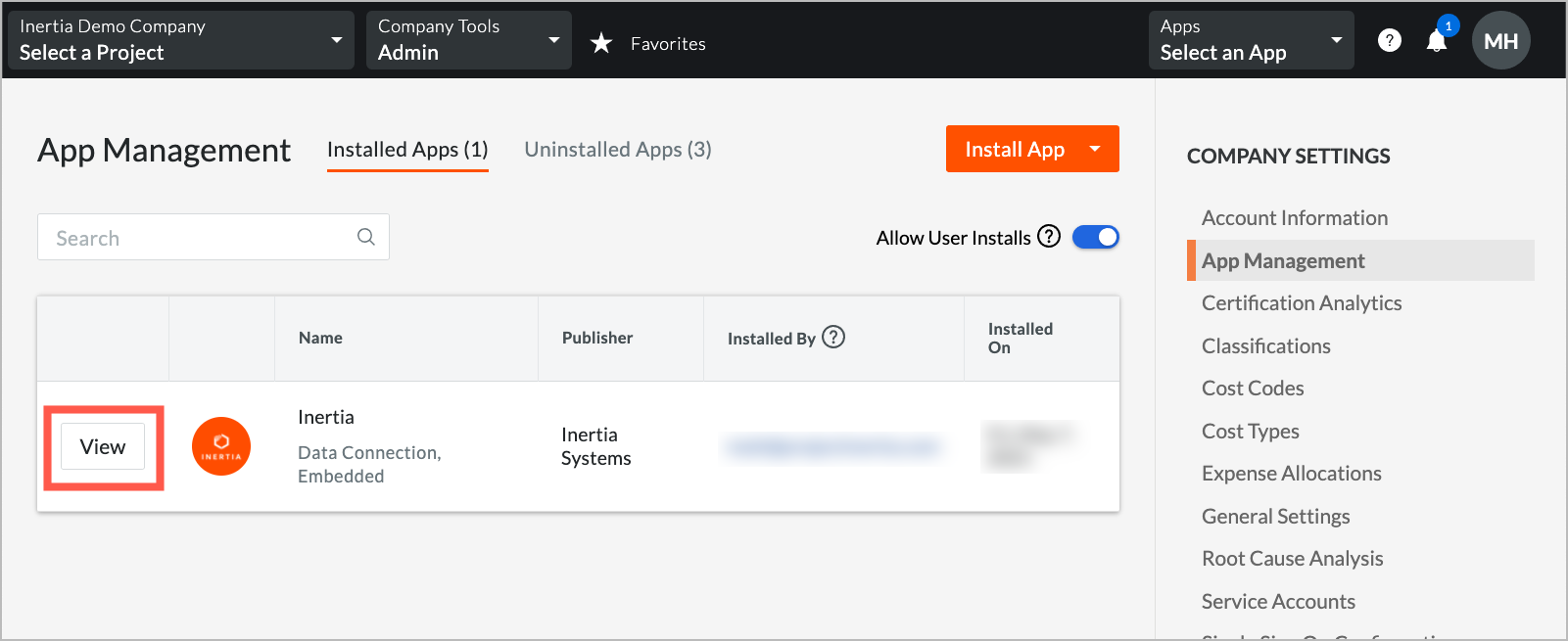 7. Select Configurations.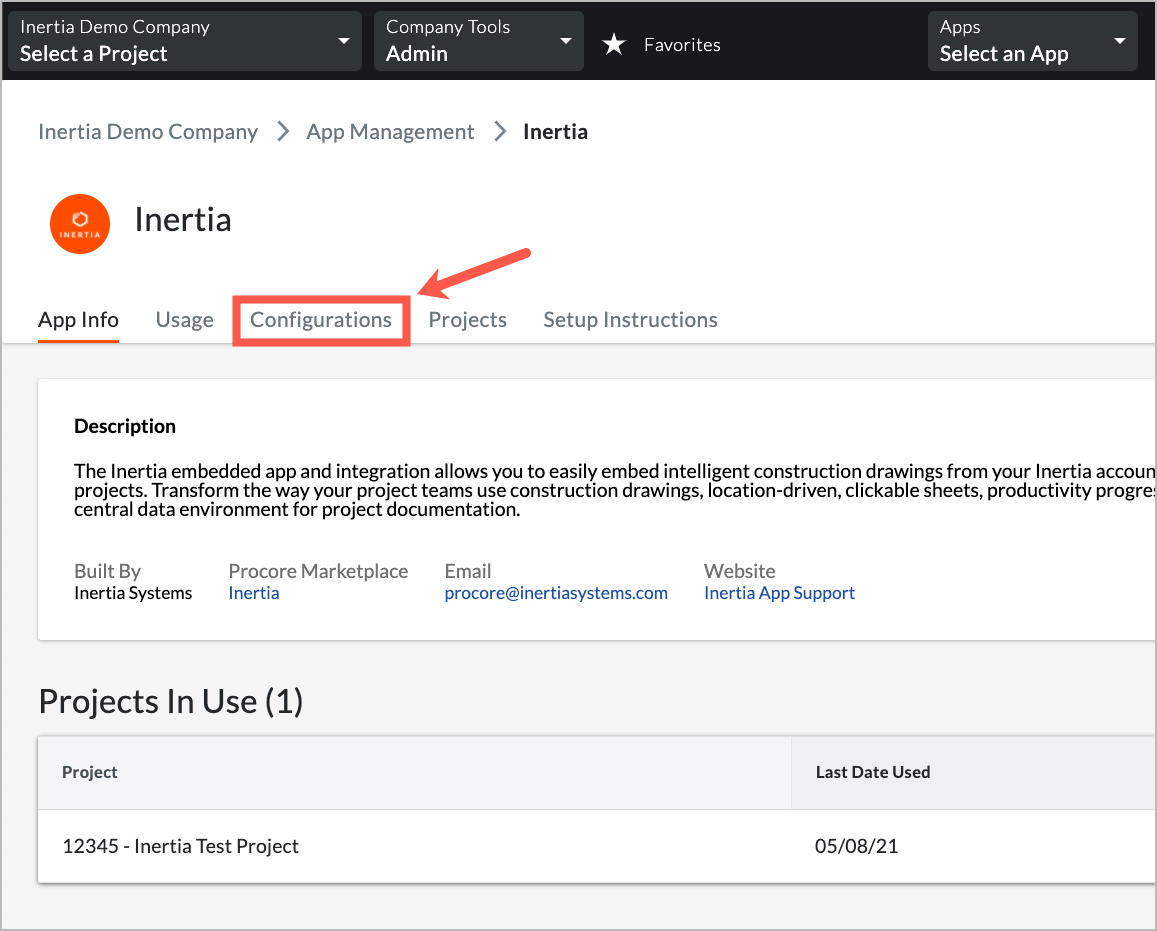 8. Select Create Configuration.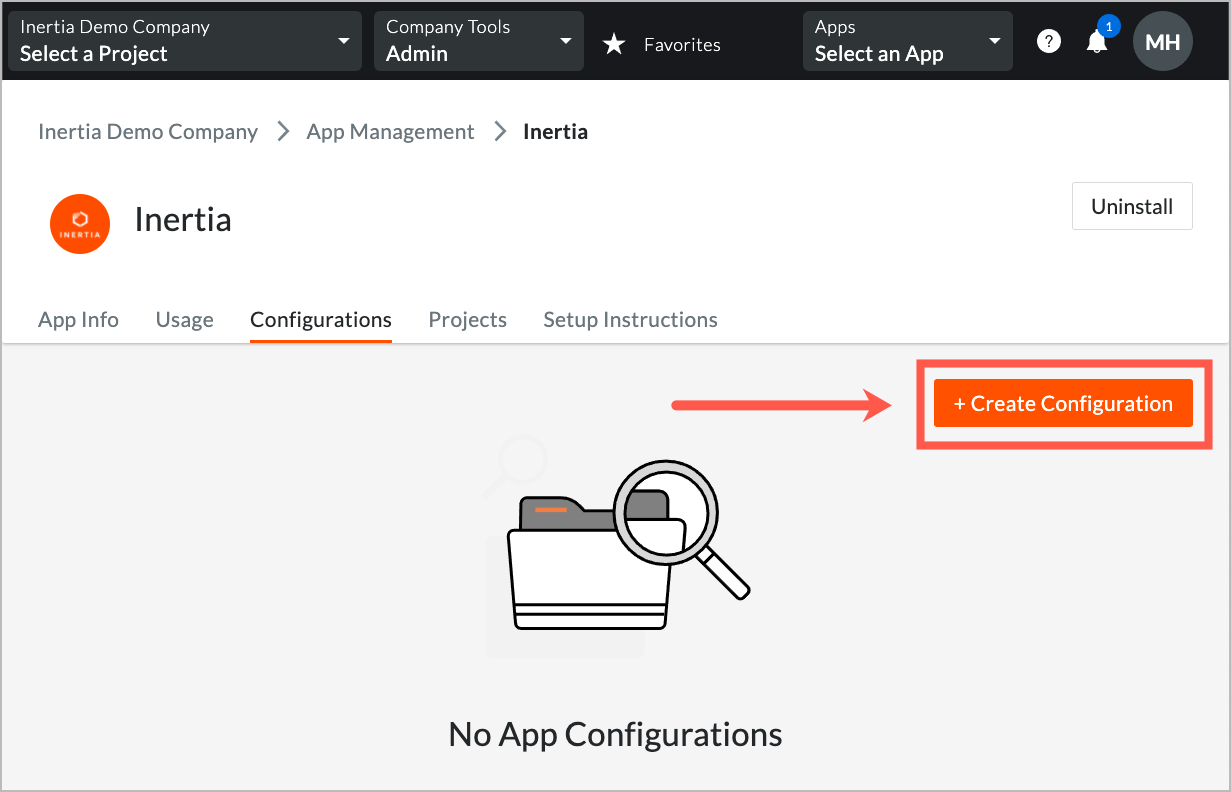 9. Create your app configuration.
Use the Projects dropdown to select the projects you want to apply the App configuration to. Select Global Projects Config if you want to apply the configuration to all active and future projects in the company.
Enter the title Inertia
Select Create to save the configuration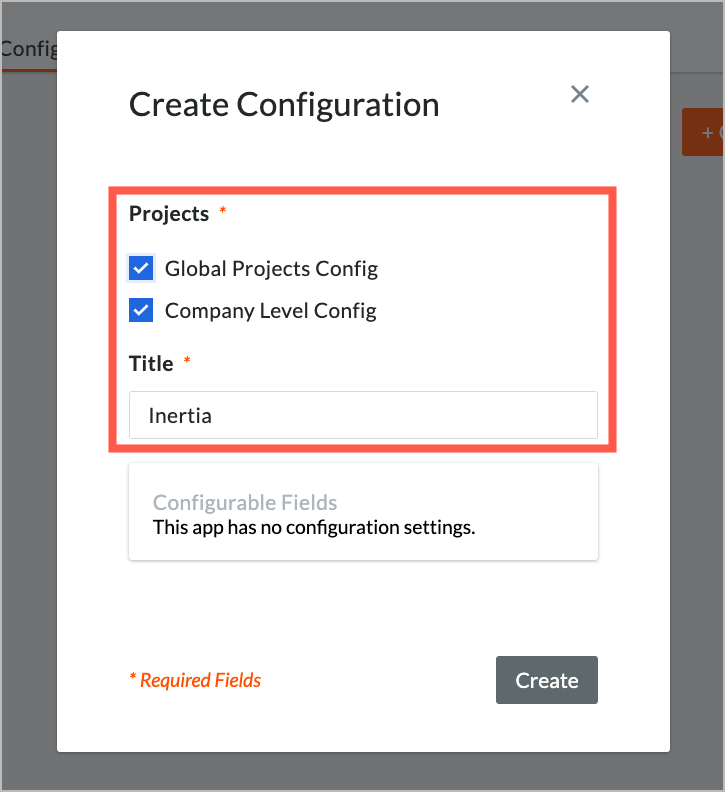 Completed configuration: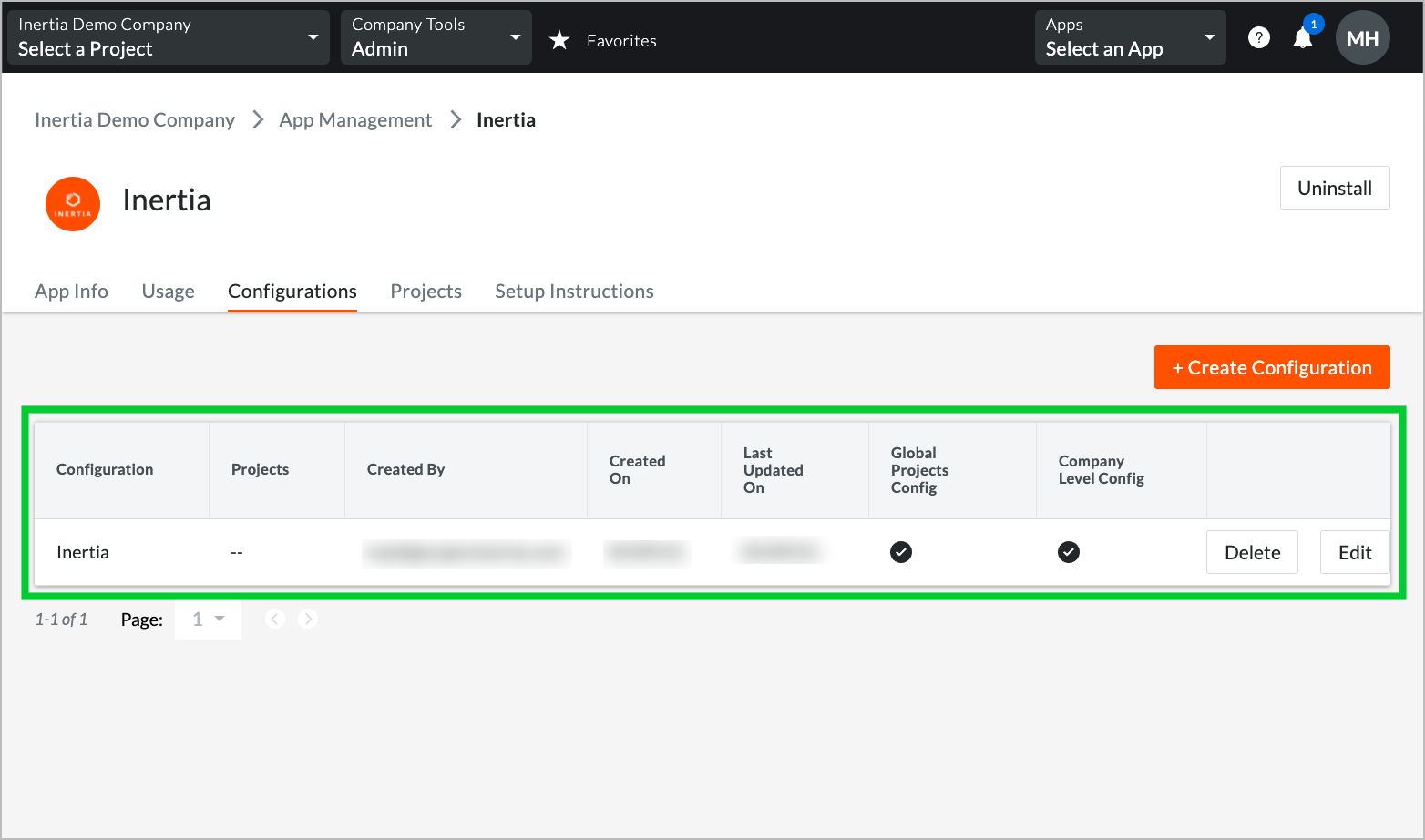 10. Return to the project homepage, and open the Apps dropdown in the upper right to launch the Inertia app.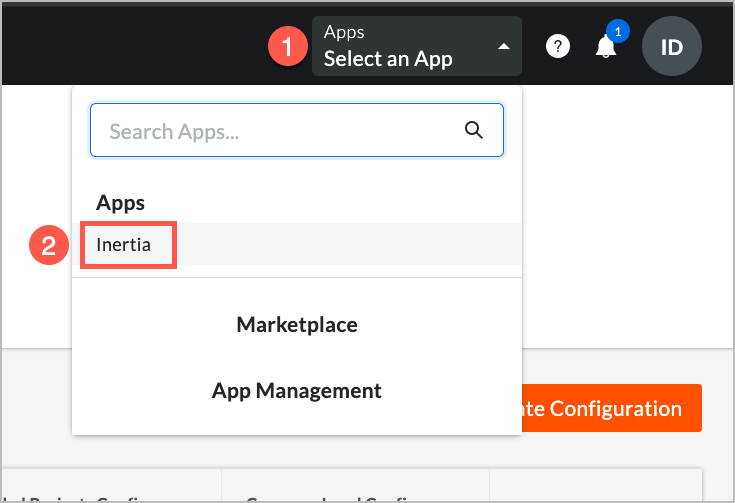 11. Select Launch when prompted.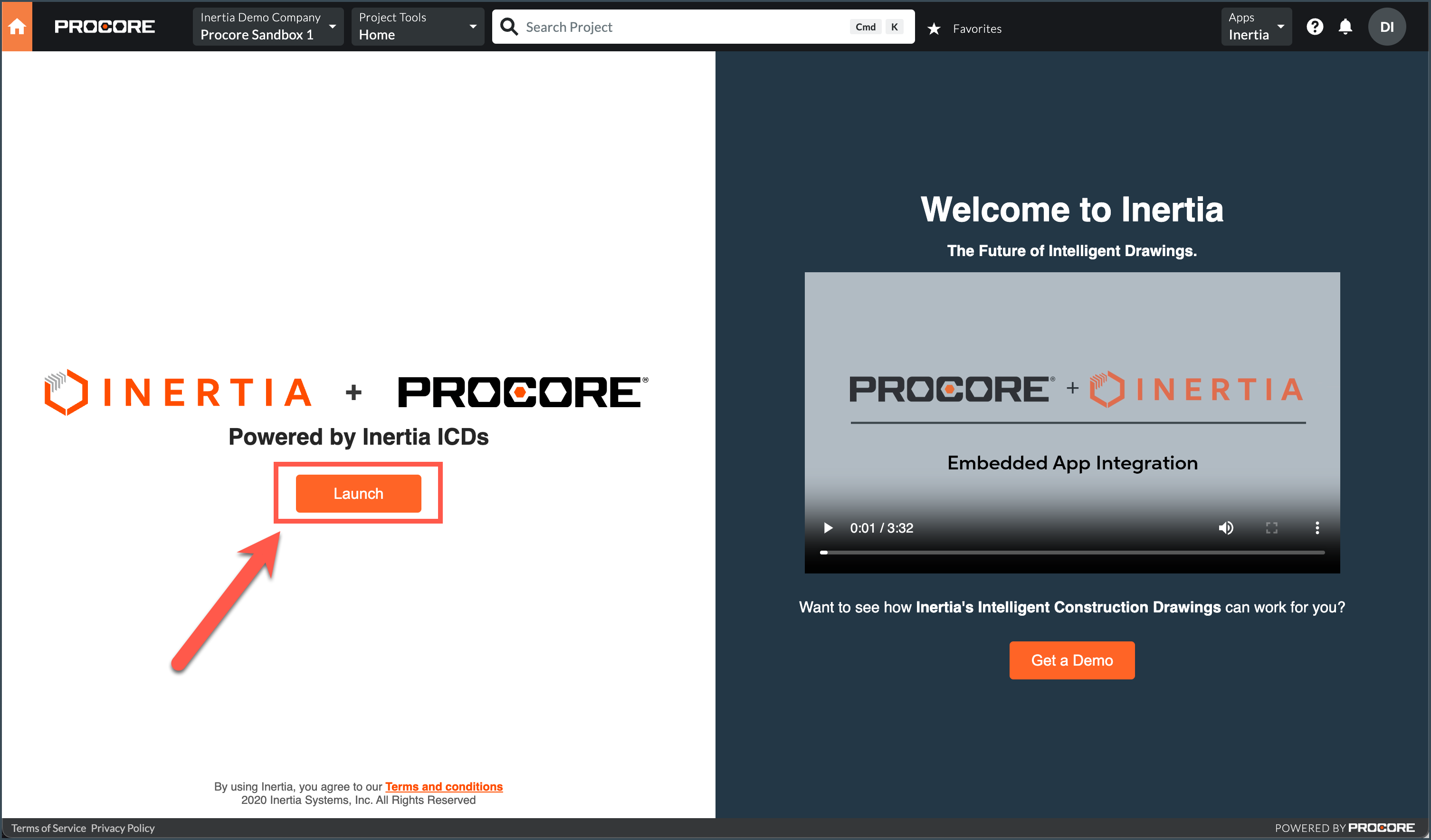 Project Creation
If you have been instructed by the Inertia team to create a new project, proceed with the steps outlined below.
1. After hitting the Launch button, you will be prompted to create a new project in Inertia. Enter the name of the project, and the primary permit number (optional).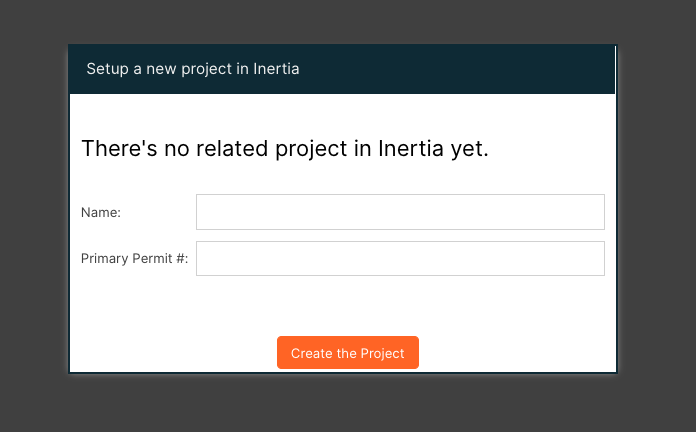 2. Select Create the Project to save.
3. When the project has been created successfully, please email your Inertia contact or help@inertiasystems.com to confirm your app install. You may be prompted to upload your BIM model, but your Inertia Onboarding team will work with you directly to add the model to your project.